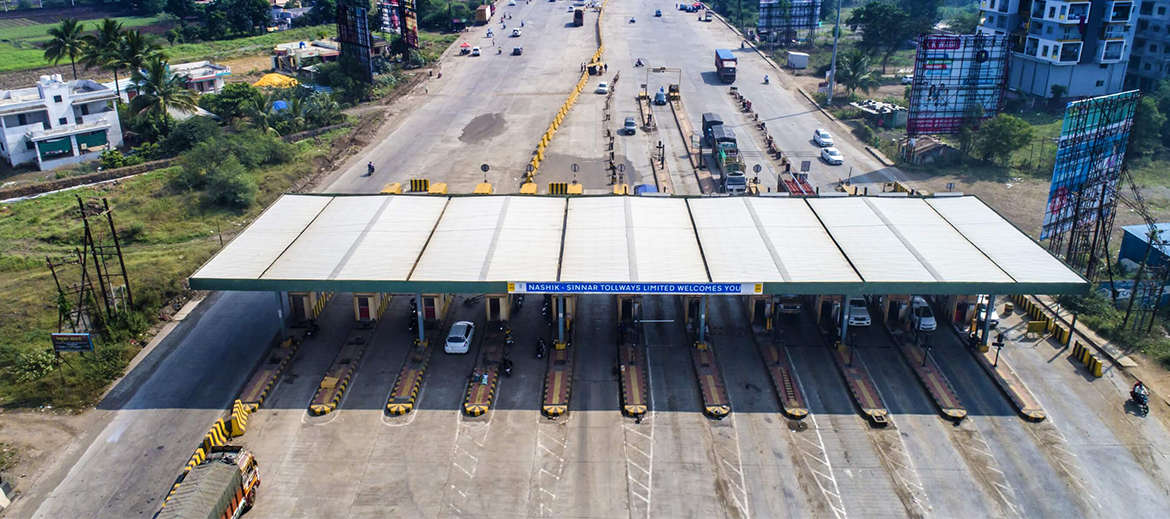 Our firm provides toll management services, project advisory, project management and business consultancy services relating to operating, maintenance and management of toll road projects. Our work on toll projects is dictated by our focus on high quality construction without compromising on the design or engineering fundamentals. Our team prioritizes the clients' interests and public utility before the execution of the works to enhance the project life as well as complete the projects in their stipulated time.
Khamgaon Bypass B.O.T
The Khamgaon Bypass project involved construction of a 9.7 KM four-lane toll road connecting the Khamgaon MIDC area in the Vidharbha region of Maharashtra. The original tender for this project was floated by P.W.D. Khamgaon.
Project was run on the basis of Build, Operate, Operate and Transfer basis for a period 8 years and was finally concluded in 2015. The total project cost was INR 68.57 Crore, in which most of the revenue was collected through toll. The project was then transferred back to the P.W.D., although through early termination in 2015.
Jam Warora B.O.T
The project comprises of four-laning of Jam-Warora-Chandrapur Road (SH 264) Km 0/00 to 40/00 Section Jam to Warora on DBFOT basis. This project with 40- kilometre, four-lane toll road connecting Jam and Warora, is in the eastern state of Maharashtra. The project cost is INR 223 Crore.
The Project stretch is a 30-year toll concession, awarded by P.W.D., after competitive bidding for widening a two- lane highway to a four-lane configuration on Build-Operate-Transfer (BOT) basis. The project was completed in a record time of 18 months and toll collection operation has begun shortly after in 2011. The project road is on a critical stretch of the state highway that connects Nagpur and Chandrapur. The highway facilitated transportation for major industrial areas in Chandrapur that include several thermal power stations, coal mining and cement manufacturing. The project road also connects to Tadoba National Park, which is a major tourist attraction.
Nashik Sinnar D.B.F.O.T.
The Design, Engineering, Finance, Procurement, Operation and maintenance of 4 laning of Sinnar to Nashik section of NH – 50 from KM 177/00 to 201/350, including construction of Sinnar Bypass in the State of Maharashtra on DBFOT (Toll) basis.
With a project cost of INR 300 Crore, the Nashik Sinnar DBFOT was awarded to us by the NHAI. Toll collection is ongoing at the project based on a PCOD. Project stretch is an 18-year toll concession after competitive bidding for widening a two- lane highway to a four-lane configuration on Design-Build-Finance-Operate-Transfer (BOT) basis.
The project road, on the arterial route in Maharashtra, acts as the connection of Nashik to Pune in the western part of Maharashtra. It connects Nashik with the several important MIDCs and other industrial belts.